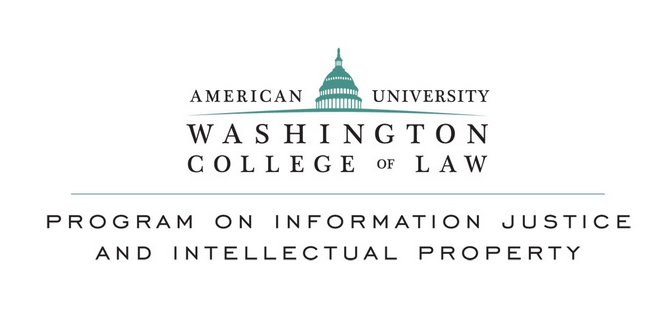 Article 27 of the Universal Declaration of Human Rights of 1948 establishes that "everyone has the right to participate in scientific progress and the benefits that result from it". However, enforcing this right is not so easy. One of the factors that hinder our ability to defend this right is the way in which the limitations and exceptions to copyright have been designed with excessive restrictions to the point that many times the books, texts, and academic resources can only be accessed by students and researchers "in the class space" or "at the library space".
Funded by a multi-million dollar grant from Arcadia, a network of academics and civil society has been formed that, led by the American University, will seek to promote a system in which each researcher, students, and every person from all countries have the ability to get involved in research activities, and make use of the results, including sharing knowledge across borders and using online tools.
Following up on the work that Karisma Foundation has done for years to involve the public interest in intellectual property discussions in Colombia and Latin America, we are pleased to announce that we are one of the civil society organizations that is part of this network and that with these resources we will continue our work.
Here we share the official statement released by the Program on Information Justice and Intellectual Property of the School of Law of the American University Washington College of Law (AUWCL) with all the information about this new project.
WASHINGTON, DC, December 9, 2020 – American University Washington College of Law (AUWCL) has received a three-year grant of $3.8 million from Arcadia, a charitable fund of Lisbet Rausing and Peter Baldwin, for its Program on Information Justice and Intellectual Property (PIJIP). The project will study changes needed in international copyright policy to ensure equity in the production of and access to research.
Click here to view original post
"The COVID pandemic has cast a bright light on inequities in the global research system that restrictive copyright laws perpetuate," said Sean Flynn, director of the Program on Information Justice and Intellectual Property and the project's principal investigator. "In many countries, library resources, for example, can only be used 'on the premises' of that institution. Use of educational materials is often restricted to use 'in a classroom.' Our goal is to promote a system in which every researcher, every student, and every citizen of every country has the ability to engage in modern research activity and enjoy its products, including across borders and utilizing online tools."
"This grant is in recognition of the global leadership of our highly renowned Program on Information Justice and Intellectual Property," said AUWCL Acting Dean Robert Dinerstein. "We are grateful to Arcadia for supporting this extraordinary program that will further serve the needs of all producers and consumers of research – which is all of us – in the changing digital age."
Arcadia's open access programme supports work that "improves access to human knowledge and helps make information free for anyone, anywhere to access and use, now and in the future."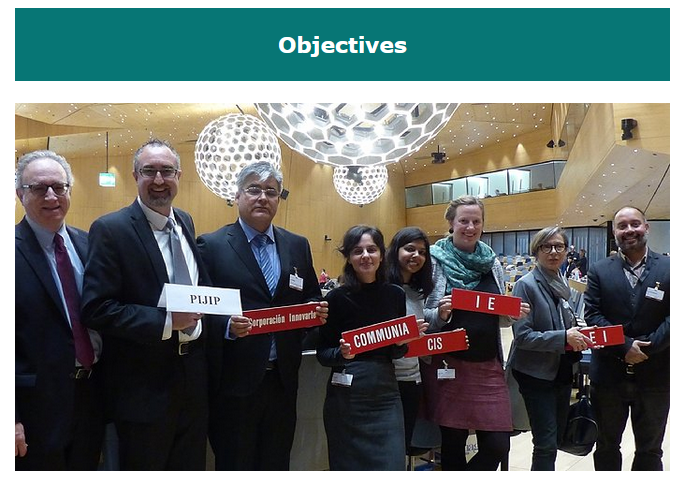 This project will produce high impact research, provide training to a global network of change makers, and connect a world-wide network of experts to a global community of researchers, libraries, museums, archives and digital rights activists currently active in international copyright policy making.
The project's key objectives are to:
Organize national and regional networks of researchers and the institutions that serve them to become influential participants in public debates about copyright reform at the World Intellectual Property Organization (WIPO) and domestically;
Produce innovative empirical and normative research that defines the parameters, fundamental human rights basis for, and social and economic impact of rights to research in intellectual property laws;
Create, through the collaboration of academic and civil society networks, a set of positive policy proposals and supporting research and documentation, including specific proposals on international rights to preservation and to the cross border sharing of research materials.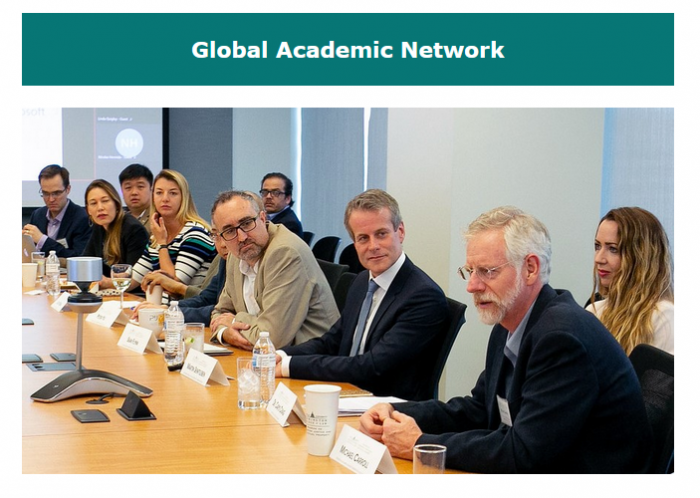 The work of the academic network will be informed by a Steering Committee of top copyright experts from around the world. The initial members of the Committee include:
Sean Flynn / American University Program on Information Justice and Information Property, USA.
Carys Craig/ University of Toronto, Canada.
Christophe Geiger/ Centre for International Intellectual Property Studies (CEIPI), University of Strasbourg, France.
Michael Geist/ University of Ottawa, Canada.
Lucie Guibault/ Halifax University, Canada.
Ariel Katz/ University of Toronto, Canada.
Dick Kawooya/ University of South Carolina, USA.
Niva Elkin Koren/ University of Haifa, Israel.
Caroline Ncube/ University of Cape Town, South Africa.
Allan Rocha/ Federal University of Rio De Janeiro, Brazil.
Matthew Sag/ Loyola University School of Law, Chicago, USA.
Rachael Samberg/ University of California, Berkeley, USA.
Arul Scaria/ Centre for Innovation, Intellectual Property and Competition (CIIPC), National Law University, Delhi, India.
Martin Senftleben/ Institute for Information Law (IVIR), University of Amsterdam, Netherlands.
Kimberlee Weatherall/ University of Sydney, Australia.
Benjamin White/ Bournemouth University, United Kingdom.

The project will support a network of access to knowledge civil society organizations to form and lead national and regional coalitions of researchers and the institutions that support them. Each coalition will engage in collaborative research projects and facilitate the sharing of research outcomes in their countries and regions.
The Steering Committee will be formed from one representative of each of the following organizations: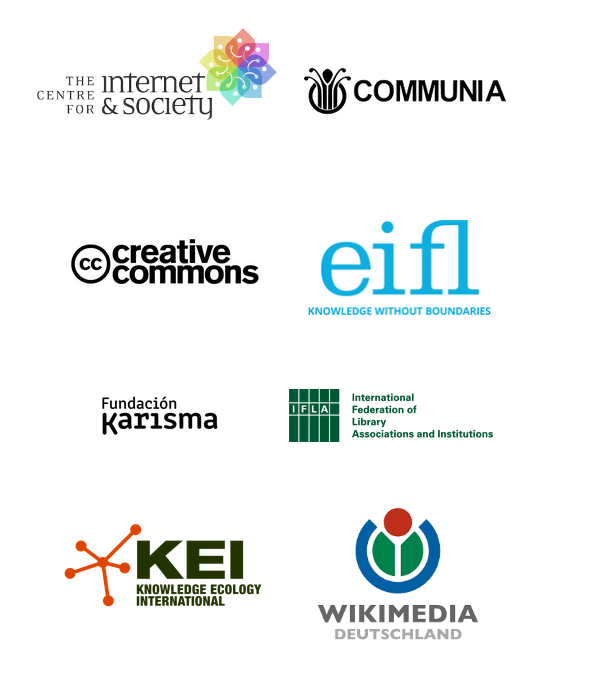 AMERICAN UNIVERSITY WASHINGTON COLLEGE OF LAW (wcl.american.edu)
In 1896, American University Washington College of Law (AUWCL) became the first law school in the country founded by women. More than 120 years since its founding, this law school community is grounded in the values of equality, diversity, and intellectual rigor. AUWCL's top ranked specialty programs – in Clinical Legal Education, Trial Advocacy, International Law, Health Law and Policy, Intellectual Property, and Part-Time JD –and dedicated faculty provide its JD, LL.M., and SJD students with the critical skills and values to have an immediate impact as students and as graduates, in Washington, DC, the nation, and the world.
AU PROGRAM ON INFORMATION JUSTICE AND INTELLECTUAL PROPERTY (www.pijip.org)
The Program on Information Justice and Intellectual Property (PIJIP) is the internationally recognized intellectual property and information law research and academic program of American University Washington College of Law (AUWCL). Our prolific IP faculty has expertise in every major topic of the field, including Copyright, Patent, Trademark, Trade Secret, Cyberlaw, and international IP. PIJIP's academic program, including our LL.M. degree in Intellectual Property, and a first in the nation IP Clinic, offer an unparalleled course of study in the fields of intellectual property and information law. PIJIP's impact program serves as an important incubator of research and public debate on public interest concerns in global intellectual property policy making.
ARCADIA (www.arcadiafund.org.uk )
Arcadia is a charitable fund of Lisbet Rausing and Peter Baldwin. It supports charities and scholarly institutions that preserve cultural heritage and the environment. Arcadia also supports projects that promote open access and all of its awards are granted on the condition that any materials produced are made available for free online. Since 2002, Arcadia has awarded more than $777 million to projects around the world.